Social Media
Six Steps to Capitalizing On Social Media as a Marketing Tool
Since  inception, social media has evolved from a platform traditionally used to catch up with family and friends to phenomenal sites that are shaping ways in which news is disseminated and assimilated, to fertile grounds for brands to reach out to the consumer in a more personalized and interactive manner. However, just like any unit or fraction of the complex marketing chain and mix, there are a few factors that will contribute to overall efficiency and effectiveness. Here are a few guidelines on the topic from Jovago.com, Africa's leading online hotel booking site.
Define your social strategy
While some companies are yet to catch up, others and especially those that were pioneers in the uptake of social media as a means of achieving and driving market results are already reaping the benefits. While defining your strategy, the key is to mark out where the later fits in your marketing mix: where exactly do you want to promote your brand. This means that an organization may draw its strategy majorly depending on where their customer is likely to be found. The next step is to decide what fraction of your company's resources you are willing to dedicate to social media; you may then come up with a department dedicated to the function, or recruit a professional to take up the position.
Understanding and Appealing to your Consumer's Social Needs
As explained in a different post, your target customer is a bit different from your target market in the sense that the former is a broader range of potential buyers while the latter defines respective individuals attracted to your product. You must therefore identify their purpose on social media, what drives their presence: it could be a search for identity that is offered in numerous social media groups (a sense of bonding from shared experiences), entertainment and diversion from daily tasks (you must be very creative with this bracket!), while others will spend hours enjoying the control social media seems to grant them; this is the kind of customer who cares about the brand's reaction to their recommendations and input.
Choosing the Appropriate Media
It's important that you chose your social media channel guided by your target market, for instance, while LinkedIn is a popular site it would make no sense to advertise products aimed at the college going population as this is a professional network. Similarly, Twitter is appreciated for the consumer who wants to remain updated on events as they occur throughout the day, while Facebook is more static and very popular with groups joined by a common course; school alumni, family members, book clubs etc. You can however weave your messages differently for each platform hence maximize on the opportunity. According to google, the microblogging site Twitter registered 236 million users in the first quarter of 2015, while DMR a digital marketing analytic placed Facebook at 1.44 Billion monthly active users, each spending 21 minutes on average a day. The same firm ranked Instagram at 300 million as at the end of 2014.
Post Often, and Be Present
Whether you dedicate a whole department, or appoint an existing staff member for the function, you must be consistent with your updates. Potential customers, fans and followers will always visit your space with the expectation to find something new, refreshing and insightful; always strive to meet this need. This will in turn generate the buzz you need, gain traction and bolster brand visibility.
Be Creative
Doris Dulo, Social Media Manager for Jovago East Africa advises that once you identify the customer's need, you must then find a way to appeal to them with creative content. This may include relevant information on the product, insightful tips on related issues, and fun updates on current issues that may affect them either directly or indirectly. Remember the social media platform is more of a means to an end; make it about the customer as opposed to suffocating the customer with hard sales.
Track Your Progress
As with any marketing strategy, you must keep record of the outcome to enable future planning. Google Analytics is an important tool in this. This information and data will help you identify what is working and what you need to review depending on your business goals.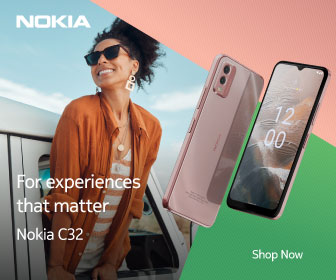 Follow Us