News
Nokia partners with HP, Microsoft and Telefonica to create IT enterprise infrastructure
Nokia has entered into strategic partnerships with HP, Microsoft and Telefonica to create an exceptional IT infrastructure and workplace environment. With the new cloud-based architecture in place, the company Nokia says it will be in a unique position to harness the complete potential of IT and telecommunications operations for superior quality, greater agility and faster introduction of new IT services.
This revamped IT infrastructure is expected to facilitate Nokia's next generation software development, collaboration and service delivery. In the future, the company says its global delivery centers will migrate to a cloud-based architecture using the most advanced data center technology and automated delivery solutions for computing and storage.
"This investment will further improve our infrastructure quality and agility. It will simplify the global network solution and provide a much better service experience and connectivity for the users – our employees. In partnership with other industry leaders, we have laid a solid foundation to profit from next-generation software and optimize our IT Infrastructure costs. This IT infrastructure renewal is the biggest and most impactful IT program we have initiated over the last years." Manfred Immitzer, CIO, Nokia Networks, said
Under this partnership, HP will provide a wide array of IT services; including enterprise cloud computing based on HP Helion Managed Private Cloud, as well collaboration, connectivity, workplace and network services. Microsoft on the other hand will be the key enabler for transferring IT services to the cloud (Office 365 and Microsoft Azure), and supporting Nokia in the adoption of new social and collaboration capabilities. Telefonica will deliver telecom services, such as Wide Area Network (WAN) Internet access, and unified communication platform including: fixed voice, video and meeting services
The transformation is planned to be completed during the first quarter of 2017.
Nokia and HP already have an existing partnership to accelerate operator deployments of telco cloud. The partnership, which was signed in November last year was designed to provide operators with an open source-based cloud that meets their demanding reliability and availability requirements and accelerates their transition to network function virtualization (NFV) deployments. –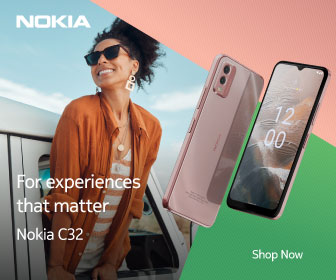 Follow Us