News
Konza Technopolis unveils smart technology city plan
Konza City Technopolis is looking at developing its Phase 1 infrastructure through smart technology to reap the benefits of innovation and connectivity.
In a demonstration of expanding technology to bridge infrastructure operations and improve service delivery to citizens, the Techno City has embarked on development of Phase 1 to world-class smart city building standards using smart technology solutions.
Eng. John Tanui, Konza Technopolis Development Authority Chief Executive Officer, said smart concepts will be designed into the City using state-of-the-art internet and telecommunications networks to enhance the city's efficiency and integrate infrastructure and services.
Speaking at the on-going Connected East Africa in Kwale County, Tanui said Konza City will use a single converged Internet Protocol (IP) network as the platform to plan, build, and manage day-to-day city operations.
"The Konza IP network will allow for significant new efficiencies in every aspect of life within Konza, enhancing productivity, improving availability of and access to public services," said Eng. Tanui.
"Smart technology in Konza City will be integrated in Transportation Operations, Sanitary Collection, Treatment & Re-use Operations, Storm Drainage Operations, Water System Operations, Electrical System, E-Governance Data Centers, Security Parking and Informational Signage Landscaping," he added.
Eng. Tanui further noted that the smart technology integration was benchmarked from best practices of smart cities globally and will create "added value by improving efficiency, enhancing economic potential, reduced costs, opening the door to new business and services, and improving the living conditions of Konza City citizens."
The Techno City will harbor the Konza Campus, a shared ICT platform for education systems for both local and international universities. Excellent ICT infrastructure poised to make Konza City an e-government commerce giant targeted at government agencies and the private sector would vastly improve efficiency and citizen services through cloud-based IT infrastructure.
Upon completion of Phase 1, Konza City is expected to create over 20,000 direct and indirect jobs. The Technopolis is expected to host various amenities including ICT research centres, a university complex, offices, residential houses and parks. The city will be implemented as a public-private partnership, in which the Government will take a minimal role, developing the public infrastructure and regulatory guidelines.
The Government of Kenya in 2014, through the Konza Technology City Development Authority (KOTDA), signed a 5-year Master Delivery Partner 2 (MDP2) Agreement with a consortium led by major international civil engineering firm Tetra Tech (Denver, USA) to develop the 400-acre Phase 1 of Konza Technology City.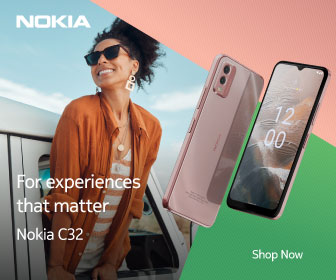 Follow Us