Startups
ICT START-UPS TO BENEFIT FROM GOVERNMENT AND PRIVATE SECTOR INITIATIVE IN BUSINESS ACCELERATION
Kenyan Innovators will benefit from resolute efforts, aimed at addressing challenges in the ICT innovation space, while availing a public forum for tracking and reporting on the status of ICT innovation.
To realize this H.E The President of Kenya, Hon.Uhuru Kenyatta today created Enterprise Kenya -a national accelerator that will catalyse innovations and provide entrepreneurs with needed support in the "innovation journey" and further, established a Presidential Innovation Task Force which will be the country's face of innovation.
"ICT has transformed both the public and private sector. It has made government more efficient, transparent and productive. There is need for our sectors to consume local innovations. This will not only help build the businesses, it will save the economy from spending a lot of money on foreign systems and licences, and we can in turn channel the money to innovators," said the President.
At the event, Cabinet Secretary, Ministry of ICT, Dr Fred Matiang'i that the forum will meet clear measurable targets by the year 2017, as dictated by the ICT Masterplan.
"Some of the targets that we have set for this initiative are; to embark on a review of the procurement law to tilt it towards supporting Kenyan businesses in both current and future government ICT projects; the establishment of an Equity Fund to support ICT innovations which could be Quasi Government/Private and the creation of ICT Centres of Excellence tied to government ICT spending," said Dr Matiang'i.
The centres of excellence are expected to focus on growing Intellectual Property and its potential commercialization while capturing transferable lessons and providing test beds for innovation ideas.
The forum, themed, 'Mind the Gap. Close the Gap" is aimed at addressing challenges in the innovation ecosystem with a view to creating viable Kenyan businesses which can be scaled regionally and globally.
"This meeting allows each one of us to appreciate the various stages that innovation go through before becoming mature companies. To scale these businesses, there is need for us to invest in the industry," said Victor Kyalo, CEO, ICT Authority.
"It is time to close the gap," nudged Mr. Mike Macharia, Chairman Kenya IT Outsourcing Society and founder and CEO, Seven Seas Technologies.
"Today, one Kenya leads and one Kenya hopes. It's is time that everyone comes to the table. We all should "Build IT Kenya. Buy IT Kenya to Build Kenyan IT," Mr Macharia who also served as the Chairman of the Technical Committee for the Innovation Forum added.
Safaricom, CEO, Bob Collymore, also present called for recognition of ICT innovations.
"By harnessing the capabilities of both private and public sectors, we can formalize the innovation ecosystem and make it a key driver of our economy. The leading trend that Kenya has set through the growth of its 'Silicon Savannah' can only be catalysed by more investment and opportunities for home-grown products and solutions. There can be no better way to achieve that then to actualize the great ideas that will be generated at the National Innovation Forum," said Bob Collymore, Safaricom CEO.
Among the key discussions topics tackled in the 2-day forum were promoting 'Buy Kenya IT, build Kenya IT', Unlocking Capital, Talent development and employment, Co-Innovation, Research and Development, growing IT exports and the place of incubation and accelerators in the innovation ecosystem.
The forum which included a showcase of ICT innovations at their various stages, made a commitment to create 180,000 jobs, contribute to 8 per cent of the GDP, create at least 55 globally competitive companies by 2017 if innovation is given the right environment which included a local content policy and review of procurement laws.
Others deliverables are generation of an upsurge of US$ 500 million, create one billion shillings in IT exports and provide internships to more than 15,000 interns in ICT.
The event was also attend by Ms Ann Waiguru, Cabinet Secretary, Ministry of Devolution and Planning, Aidan Muhammed, Cabinet Secretary, Ministry of Industrialisation and Hon Edwin Yinda, Chairman, ICT Authority among many other dignitaries.
The forum, spearheaded by the ICT Authority, and implemented through a consortium constituting the private sector will be held on annual basis.
Sponsors of the event included ICT Authority, Safaricom, Konza, Microsoft and Huawei. The strategic advisors drawn from the private sector included Seven Seas Technologies, Nailab, iHub, Elementblue, CIO, African Alliance and KITOS.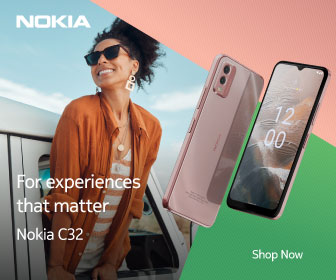 Follow Us