News
Huawei Ascend P8 set for London launch on 15 April
The next phone in Huawei's high-end P Series, which according to the numerical naming system of the range will be the P8, is set for a London launch on 15 April.
Huawei will not be unveiling any new phones at Mobile World Congress — just three wearable devices — and will instead hold a separate event in April, confirmed Jerry Huang, the company's director of communications. Huawei previously launched the P6 in London in 2013 and last year launched the P7 in Paris.
"[P Series launches] will always be in a European country," said Jie Jinjin, Huawei's vice president of handsets, at a briefing attended by WIRED.co.uk in Shanghai. Choosing the country is tricky, he added, and Huawei must take a number of factors into account, but the company already has a well-established handset business in Europe. "This is why we didn't choose the US. We chose Europe because Europe is the market where we have very good sales of high-end smartphones." Europe is also very important to the "brand strategy" of the P Series, he said.
Huawei is highly successful in China, but is keen to be seen as an "international company". Whereas in China, the much larger Ascend Mate 7 is very popular, Huawei's smaller, sleeker P8 is the flagship phone that the company will push to European consumers. This will be particularly important over the next year, as the company attempts to build better brand awareness in the UK and other European countries, where it is still not that well known — especially in comparison to its biggest high-end competitors.
Whereas previous P Series phones have been the slimmest handsets in the world at the time of their release, it is unlikely that the P8 will be able to boast this. Jinjin maintained that the sleek industrial design of the phone would continue to be an important feature in the next iteration of the P Series, but said that that slimness "should not mitigate other functions", including battery life.
Another feature he mentioned that would be extremely important is the camera. Unlike other major Android manufacturers, like Sony and Samsung, Huawei has never had an imaging business of its own. It has, however, been working hard on its camera technology and been partnering with companies that it believes will be able to bring best in class camera tech to its smartphones.
While little more is known at the moment about the P8, Huawei will undoubtedly build in its homegrown LTE technology and continue to use premium products in its design. As for the screen, it won't be 4K. The company's president of handsets told WIRED.co.uk in an earlier briefing he doesn't believe in sacrificing battery life for such high resolution on a small screen. Instead it will be LCD, but the size and exact resolution are as yet unclear.
(Source: wired.co.uk)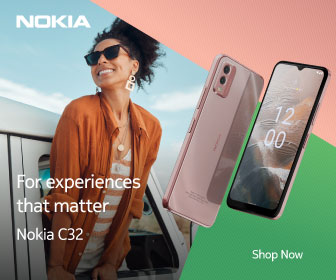 Follow Us